Biohazard Cleanup DFW
Life can take an unexpected turn at any moment. One day you can wake up full of hope for the day ahead and it can take a sudden and unfortunate turn quickly. If you find yourself in the midst of a tragedy, accident or in a situation where you find any sort of biohazardous spill or waste in your home or business in the Dallas/Fort Worth area, the team of Crime Scene Clean can help.
Our trained biohazard cleanup professionals are prepared to handle any biohazard situation that you may encounter so that you do not have to. Crime Scene Clean can clean, disinfect and restore an affected area to safety quickly and with minimal disruption. We can help with the following biohazards:
● Murder or suicide
● Unattended death
● Natural death cleanup
● Blood and body fluid cleanup
● Medical waste removal
● Cleanup of biohazardous materials including aerosols, antifreeze, cleaning chemicals, lye, paint, etc.
● Hoarding cleanup
● Animal waste cleanup
● Water damage cleanup
● Refrigerator/freezer cleanup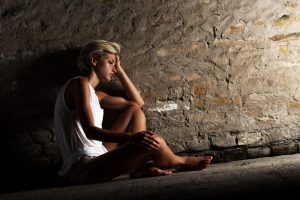 Biohazard Cleanup Team, TX
Biohazard cleanup should always be completed by trained professionals who have proper equipment and the necessary protective gear needed to do the job safely. The team at Crime Scene Clean has the experience, equipment, cleaning agents and protective gear to handle any job, big or small and restore the area to safety.
Our team understands that these emergencies do not always happen during regular business hours, so we are available 24 hours a day, 7 days a week.  The team at Crime Scene Clean handles each situation with respect and discretion so that you and your family can look forward from the incident and healing can begin.
Biohazard Removal Services
As important as the cleanup is, disposal of biohazardous materials is equally important. Blood, body fluids and other biohazards cannot be disposed of in a regular trash container. These materials can transmit dangerous diseases, bacteria and other germs. Our team will dispose of all biohazardous waste appropriately, so that you do not have to have any contact with it. We will also block off the affected area until it has been thoroughly cleaned and has been certified safe by our team.
If you find yourself in need of biohazard cleanup services, anytime, day or night, call the cleanup professionals at Crime Scene Clean for help at 866-232-4197. We will respond immediately and begin our work quickly so that you, your family and those living and working in the area are safe.