Certified Fridge & Freezer Cleaners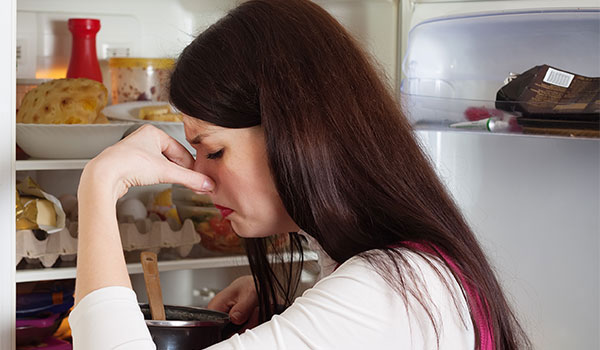 Failed fridges and freezers are nasty business. Whether a fridge or freezer fails, breaks, the electricity goes out, or whatever, the point is that if food is allowed to sit in there, it will rot and stink. And this is unpleasant to anyone unfortunate enough to open one. Crime Scene Clean performs failed fridge and freezer cleanup so that you don't have to. The longer that food is allowed to sit inside a fridge that isn't on, the more that mold, bacteria, and other spores will grow. It takes a lot of work to properly and completely disinfect a fridge or freezer so that it can be usable again. Crime Scene Clean has the experience and the tools to thoroughly clean a fridge or freezer. Give us a call today and we'll take care of the job so that you can use it again.
Broken Fridge Cleanup Services
Crime Scene Clean will come to your property to clean out and clean up your fridge. There are many parts to cleaning out a fridge and we urge you not to attempt any of it if you are considering to have us come out and do the job. It makes no sense for you to do part of it and be subjected to the mold and rot that is generally accompanied with fridge cleanup, only for us to come out and finish the job. Instead we'll come out and take care of all of it. Included in our fridge clean up services are:
Removing and disposing of spoiled and rotten food
Disinfection of entire refrigerator, including all parts and odor elimination
Removing broken/unusable fridges
Broken Freezer Cleanup
Freezers are a lot like fridges, except there's usually a lot more meat stored in them. The only thing that means is that more bacteria and spores will have a chance to grow. A full upright freezer is a good thing to hold onto, and our expert cleaning services will ensure that you will be able to use it again. No matter how much mold and in some cases, maggots, there are, we will have your freezer decontaminated and ready to use, free from odors and everything else. Give us a call today and we'll get started.
Expert Fridge Cleaning Services
If you want to keep your refrigerator, having a professional cleaning service such as Crime Scene Clean do the job is highly recommended. Not only are we trained in OSHA and EPA compliant cleaning techniques, but we have cleaned the messiest crime scenes, hoarder houses, and flood damage around. Our expert cleaners have cleaned and disinfected many different scenarios, and a failed fridge or freezer is no different from the others above. We will clean the area to make sure it can be used again, while also making sure that all involved in the cleaning process are safe from contaminants and bacteria.
In fact, in 2009 in California, an office worker decided to clean out a fridge that had moldy food and the mix of multiple cleaning chemicals and rotten food sent seven employees to the hospital with nausea and vomiting. Really, there's no need to take that chance. And reusing is better, as a cleaned fridge is better than one sitting in a landfill somewhere. Crime Scene Clean will fix your fridge or freezer so that you don't have to. Give us a call today and we'll get started.