(866) 232-4197
When someone you know commits suicide there is a lot for you to deal with emotionally. Not only is it a very traumatic and distressing time but the need for cleaning up after a suicide is needed right away. This is without mentioning the risk of contamination by blood-borne pathogens and any bodily fluids in the scene. Let the hard work be done by the professionals at Crime Scene Clean New Orleans, so you can work through your own grief and have your life and property back to normal. Suicide Cleanup New Orleans LA!
For families and friends affected by the tragedy of suicide, Crime Scene Clean Of New Orleans is here to quickly, safely, and compassionately clean and disinfect the property. We are here to help families of the deceased move past the trauma and begin the healing process right away.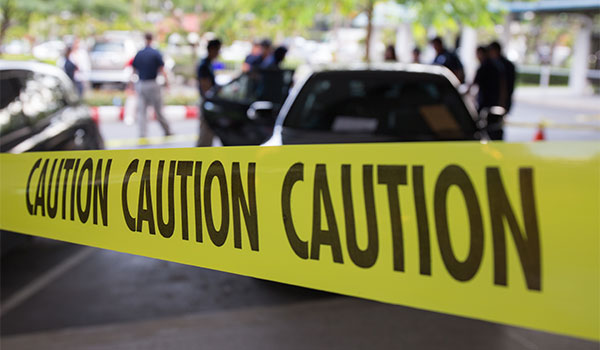 Hiring professional suicide cleaners in New Orleans protects you in several ways:
Safety – Suicide cleanup and other biohazard remediation services such as unattended death cleanup, crime scene cleanup, and hoarding cleanup can expose you to hazardous situations. Cleaning and disinfecting these scenes require proper training to avoid possible exposure to diseases.
Knowledge -Cleaning up after blood can be extremely dangerous to someone who is untrained to properly clean up a suicide scene. Even if you had the proper cleaning equipment you need to clean a biohazard scene, it would take too long without experience. Crime Scene Clean Of New Orleans saves you lots of time and grief, so you can move on from the traumatic event much faster.
Compassion: When a suicide or a crime scene has occurred in your home or business, everyone around the scene can be affected on an emotional level. Blood and other bodily fluids can cause severe emotional damage that we don't recommend. Crime Scene Clean Of New Orleans offers quick, compassionate cleaning services to help families, friends, and co-workers with the trauma that has taken place.
Suicide Loss – Suicide Cleanup New Orleans LA
Suicide loss leaves behind a lot of unanswered questions for loved ones. What could I have done to prevent it? Why did they do this? What do I do now? These are just some of the questions that may run through a person's mind after a suicide. Unfortunately, there is no one right answer to any of them.
The first thing to remember is that suicide is not caused by one event or experience. There is no single reason why someone chooses to take their own life. Rather, it is the result of many different factors that build up over time. This can make it difficult to pinpoint a specific cause or moment that led to the suicide.
Another thing to keep in mind is that suicide is not a selfish act. In fact, most people who take their own life do so because they feel like they have no other choice. They may feel like they are a burden to others, or that there is no way out of their situation. This can be especially true for people who suffer from mental health disorders like depression or anxiety.
If someone you know has died by suicide, it's important to remember that you are not alone. There are support groups and resources available to help you get through this difficult time. You can also talk to a therapist or counselor about your feelings and what you're going through. It's Okay To Not Be Okay.
Blood Cleanup Services  – Suicide Cleanup New Orleans
Blood is a viscous, red fluid that circulates through the body's organs and tissues, delivering oxygen and nutrients to the cells and removing wastes. Bodily Fluids also plays a critical role in defending the body against infection. When blood spills on a surface, it can be difficult to clean up. The stains are often difficult to remove and the smell can be unpleasant. When you have a blood spill, it is important to call a professional blood cleanup service to clean it up properly. These services are equipped with the tools and knowledge necessary to safely remove blood stains and disinfect the area.