Hoarding Cleanup Prosper TX

(866) 232-4197
Hoarding is about saving and storing items and having difficulty discarding them. Most individuals save certain things they care about, but for a person with a hoarding disorder, difficulty getting rid of things becomes more extreme and can make the home unsafe or uncomfortable. Hoarding Cleanup Prosper TX!
Help For Hoarders In Prosper TX
People may hoard anything from clothing to newspapers, magazines, food, junk, and animals. This stuff can create problems with family members, and the hoarder may end up isolated because they are embarrassed to have family and friends in their home, and feel stressed and unhappy about living in clutter.
Compulsive Hoarding Can Be Dangerous! Hoarding Cleanup Prosper TX
Hoarded properties can be a major fire hazard. Many individuals can die in fires in these homes. Often, clutter and trash can prevent an individual from escaping a fire in their home. In addition, many people who are hoarding are injured when they fall over things or when boxes and other clutter fall on them.
Why Do People Hoard Items?
Hoarding is a mental disorder that can become an issue by traumatic events, or a symptom of another disorder, such as depression, obsessive-compulsive disorder (OCD), or dementia. Studies have found that a person that collects junk usually begins in early adolescence and gets worse as a person ages. It is more common among older adults.
Overwhelmed? Need Help Now? Hoarding Cleanup Prosper TX
Crime Scene Clean Of Prosper is well experienced in cleaning and sanitizing hoarded properties in Frisco, McKinney, Celina, Allen, Gunter, The Colony, Anna, Lewisville, Denton, and Prosper.Hoarding Cleanup In Prosper, TX
Our team of certified hoarding clean up technicians have experience dealing with the worst messes and restoring healthy indoor air quality. From removing trash and clutter to clearing out your home, and even down to cleaning and sanitizing the property in Prosper, we take care of all the necessary steps needed to get the individual's home back to healthy living conditions. Our extreme deep cleaning specialists have seen everything, and provide a compassionate cleaning service to help get those suffering from a hoarding condition back to normal living conditions. Everyone deserves that! If you or a loved one are being consumed by the impact of hoarding, feel free to contact us and begin the process of reclaiming your home!
Services We Provide In Prosper TX
Hoarding clean-up
Biohazard clean up
Animal hoarding removal services
Distressed property cleaning
Estate Clean up and disposal
Junk removal and dumpsters provided
Gross filth cleaning and disinfecting
Urine and feces cleaned up and disposal
Blood and other bodily fluids cleaned up and disposal
Medical emergencies clean-up
Bathroom decontamination services
Needle-sharps recovery 
Pest control preparation
Cleaning up after clostridium Clostridium difficile – C-diff bacteria and much more
Deep down disinfection of home surfaces
Degreasing and cleaning of kitchens
Cleaning and degreasing ovens and stoves
Cleaning and degreasing floors, walls, and ceilings
Bathroom sanitization services
Cleaning details such as baseboards, flooring, and confined spaces
Cleaning or removal of fridges and freezers
Suicide and trauma scene remediation
Crime scene cleanup
Dead animal removal
Animal hoarded properties cleaned up and disposal
Tear gas remediation
Meth lab cleanup
Unattended death cleanup
Unattended Death Cleanup! Hoarding Cleanup Prosper TX
Unattended death scenes can be especially gruesome and disturbing for family members and friends of the deceased. The scene can be enough to make a person sick to their stomach and can cause stress as well. Crime Scene Clean Of Prosper is a crime and trauma scene remediation company that cleans and disinfects all unattended death scenes in Prosper, Texas.
Deceased Hoarders
When a hoarding situation is caused by the death of a hoarding individual, dealing with the hoarded contents can be a difficult task. Not only is it often emotionally challenging to confront the hoarded items left behind, but it can be physically taxing as hoarded materials are often piled up high, making it hard to access or remove them. The process of removing hoarded materials from deceased hoarders is typically referred to as hoarding cleanup and requires professional assistance in order to properly clean out a hoarded home.
Hoarding cleanup for deceased hoarders involves more than just removing unwanted possessions and clutter; it also includes organizing, sorting, donating or disposing of items safely and responsibly. Many times, family members of those who have passed away do not want to deal with the hoarded items due to feeling overwhelmed and unable to manage such an overwhelming task. Professional hoarding clean-up services can help assess and manage this challenging situation with sensitivity and compassion while ensuring safety throughout the process.
Additionally, hoarding cleanup for deceased hoarders may involve multiple stages depending on the severity of hoarding behavior prior to death. In some cases, several rounds of cleaning may be required in order to effectively organize and remove all hazardous materials that may have accumulated over time. This could include everything from spoiled food and expired medications to broken furniture or unsafe electrical wiring. In addition, any remaining valuables must also be accounted for during hoarding clean-up which can be complicated if records were not kept prior to death or if important documents were buried beneath piles of debris.
With proper guidance from experienced professionals, families can rest assured knowing that their loved one's belongings are being handled with dignity and respect during this difficult time.
Undiscovered Deaths! Hoarding Cleanup Prosper TX
Although hoarding clean-up for deceased hoarders can present many challenges both physical and emotional; there are many benefits associated with completing this task soon after death occurs rather than waiting until later on down the line when items may have become further damaged or contaminated due to neglect or improper storage conditions . By enlisting help from experienced professionals in hoarding cleanup for deceased hoarders' families will have peace of mind knowing that their loved one's home is being taken care of appropriately while still honoring their memory in a way that they would have wanted.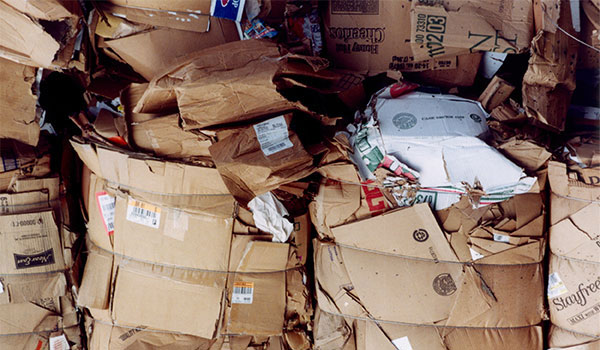 Hoarding Cleanup In Prosper