(866) 232-4197
Do you need hoarding cleanup services in Amarillo, Texas? Hoarding is about saving and storing items and having difficulty discarding them. Most individuals save certain things they care about, but for a person with a hoarding disorder, difficulty getting rid of things becomes more extreme and can make the home unsafe or uncomfortable. Hoarding Cleanup Amarillo TX!
Help For Hoarders In Amarillo TX
People may hoard anything from clothing to newspapers, magazines, food, junk, and animals. This stuff can create problems with family members, and the hoarder may end up isolated because they are embarrassed to have family and friends in their home, and feel stressed and unhappy about living in clutter.
Compulsive Hoarding Can Be Dangerous – Hoarding Cleanup Amarillo TX
Hoarded properties can be a major fire hazard. Many individuals can die in fires in these homes. Often, clutter and trash can prevent an individual from escaping a fire in their home. In addition, many people who are hoarding are injured when they fall over things or when boxes and other clutter fall on them.
Why Do People Hoard Items? Hoarding Cleanup Amarillo TX
Hoarding is a mental disorder that can become an issue by traumatic events, or a symptom of another disorder. Disorders such as depression, obsessive-compulsive disorder (OCD), or dementia. Studies have found that a person that collects junk usually begins in early adolescence and gets worse as a person ages. It is more common among older adults.
Overwhelmed? Need Help Now? Hoarding Cleanup Amarillo TX
Crime Scene Clean Of Amarillo is well experienced in cleaning and sanitizing hoarded properties in Borger, Canyon, Lake Tanglewood, Fritch, Pampa, White Deer, Stinnett, Dumas, Panhandle, Plainview, Tulia, Hereford, Dimmitt, Lakeview, Wayside, Vega, Boys Ranch, Wildorado, Adrian, Vovina, Farwell, Clarendon, Seth Ward, and Amarillo.
Hoarding Cleanup In Amarillo, TX. Our team of certified hoarding technicians has experience dealing with the worst messes and restoring indoor air quality. From removing trash and clutter to clearing out your home, and even down to cleaning and sanitizing the property in Amarillo, we take care of all the necessary steps needed to get the individual's home back to healthy living conditions.
Our extreme deep cleaning specialists have seen everything, and provide a compassionate cleaning service. this will help get those suffering from a hoarding condition back to normal living conditions. Everyone deserves that! If you or a loved one are being consumed by the impact of hoarding, feel free to contact us and begin the process of reclaiming your home!
Services We Provide In Amarillo, TX
Hoarding clean-up
Biohazard clean up
Animal hoarding removal services
Distressed property cleaning
Estate Clean up and disposal
Junk removal and dumpsters provided
Gross filth cleaning and disinfecting
Urine and feces cleaned up and disposal
Blood and other bodily fluids cleaned up and disposal
Medical emergencies clean-up
Bathroom decontamination services
Needle-sharps recovery 
Pest control preparation
Cleaning up after clostridium Clostridium difficile – C-diff bacteria and much more
Deep down disinfection of home surfaces
Degreasing and cleaning of kitchens
Cleaning and degreasing ovens and stoves
Cleaning and degreasing floors, walls, and ceilings
Bathroom sanitization services
Cleaning details such as baseboards, flooring, and confined spaces
Cleaning or removal of fridges and freezers
Suicide and trauma scene remediation
Crime scene cleanup
Dead animal removal
Animal hoarded properties cleaned up and disposal
Tear gas remediation
Meth lab cleanup
Unattended death cleanup
Unattended Death Cleanup In Amarillo, TX
Unattended death scenes can be especially gruesome and disturbing for family members and friends of the deceased. The scene can be enough to make a person sick to their stomach and can cause stress as well. Crime Scene Clean Of Amarillo is a crime and trauma scene remediation company that cleans and disinfects all unattended death scenes in Amarillo, Texas.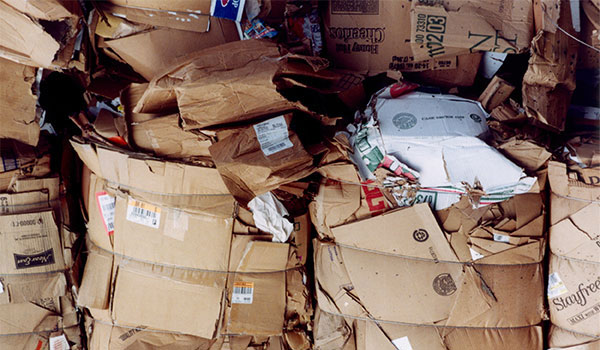 Hoarding is a mental health disorder that affects an estimated 2-5% of the population worldwide. It is characterized by the accumulation of large amounts of items, often in cluttered and disorganized conditions, to the point where homes become difficult to use. Hoarding disorder is associated with significant distress and impairment in functioning and has been linked to a variety of other mental health conditions such as Obsessive Compulsive Disorder (OCD).
The underlying causes of hoarding behavior are complex. There are several factors that can contribute to or exacerbate the problem. For example, genetic predispositions or family history could make someone more likely to develop hoarding behavior. Additionally, traumatic events in life such as losing a loved one can trigger or worsen hoarding behaviors. Psychological factors such as anxiety and depression may also play a role in hoarding behavior, along with cognitive distortions such as thought-action fusion (believing that thinking about something will cause it to happen).
Those who suffer from hoarding disorder may experience feelings of shame due to their inability to control their urges and impulses, which can lead them further down a path of isolation and feelings of hopelessness. This isn't helped by the fact that many people view hoarders through negative stereotypes instead of acknowledging them as people who need help addressing a mental health issue.
Treating Hoarding Disorder – Hoarding Cleanup Amarillo TX
Fortunately, there are a number of strategies for treating hoarding disorder. Cognitive Behavioral Therapy (CBT) is one common treatment strategy that can help individuals identify and address irrational thought patterns related to their hoarding behavior. Exposure and Response Prevention (ERP) is another commonly used therapy, which involves gradually increasing exposure to situations related to hoarding while helping individuals learn how to resist compulsive urges. Professional organizers can also be helpful for those who need guidance on how best to manage clutter in their home environments. Finally, medications such as selective serotonin reuptake inhibitors (SSRIs) have been found helpful for some individuals dealing with symptoms related specifically to OCD rather than hoarding per se.
Although tackling compulsive behaviors associated with hoarding disorder can be incredibly challenging and time-consuming, it's important not to give up hope when facing this issue head-on—with hard work, dedication, proper guidance, and support from those around you, it is possible to make real progress in overcoming it over time.