(866) 232-4197
When it comes to Fentanyl Cleanup Services in the Jacksonville area, you can rely on Crime Scene Clean for fast, reliable, and professional assistance. Our team of experienced professionals specializes in drug lab and fentanyl cleanup services, using state-of-the-art equipment to provide an effective solution to your cleaning needs. Fentanyl Cleanup Orlando!
When exposed to the dangerous and often deadly drug Fentanyl, it's important to have a professional team on hand to handle any contamination or cleanup. At Crime Scene Clean Jacksonville, we are highly experienced in handling Fentanyl cleanup services for businesses and homes throughout the Jacksonville area.
Fentanyl is a synthetic opioid that is more potent than heroin and can be lethal even in small doses. Exposure can occur through ingestion, inhalation, skin absorption, or contact with eyes or mouth. In many cases, Fentanyl exposure also requires a strict decontamination process as well as special protective equipment when dealing with surface-level contact contamination.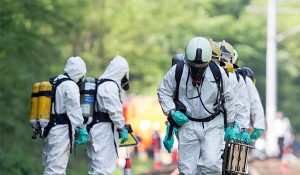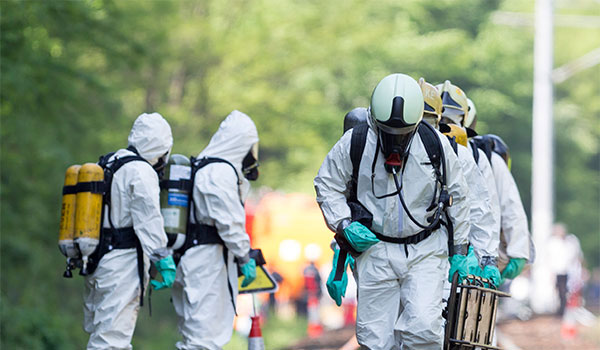 Experienced Drug Lab Specialists
At Crime Scene Clean Jacksonville, our trained technicians are certified in biohazard remediation and equipped with the tools necessary to safely and effectively clean up any area contaminated by Fentanyl. Our team follows all state and local guidelines for biohazard disposal which includes proper containment of all waste materials as well as thorough disinfection and deodorization services. We also offer Drug Lab Cleanup services for residential properties where illegal manufacturing may have occurred which involves removing hazardous chemicals from the environment as well as thoroughly sanitizing affected areas.
No matter what your needs may be when it comes to cleaning up after exposure to Fentanyl, Crime Scene Clean Jacksonville has the experience and expertise necessary to provide safe and effective solutions. Contact us today to learn more about our services or schedule an appointment for your property's biohazard decontamination needs.
Fentanyl is a very dangerous drug! Fentanyl Cleanup Jacksonville
Fentanyl is a powerful opioid that can be fatal if misused. In recent years, the drug has become increasingly popular on the streets as an alternative to heroin and other opioids. Unfortunately, this has led to an increase in overdoses and deaths due to this dangerous drug.
The risk of overdosing on fentanyl increases because it is so much more potent than other opioids. Even a small amount can cause serious physical and psychological harm when taken without medical supervision or without proper dosage instructions. Overdoses from fentanyl can be fatal if not treated quickly, leading to cardiac arrest or respiratory failure.
Crime Scene Clean Jacksonville specializes in helping those affected by fentanyl overdoses in Central Florida. Our staff are experienced professionals who understand the dangers associated with this powerful narcotic and are dedicated to helping families cope with such tragedies. We provide services ranging from biohazard cleanup to counseling and therapy for those affected by a tragedy involving fentanyl overdoses.
We understand that dealing with the aftermath of a tragedy can be extremely difficult for everyone involved, and we strive to provide compassionate service that supports healing and recovery during this difficult time. Our team works diligently to help restore both homes and lives after such a traumatic event, ensuring that your property is safe and secure while you focus on grieving and healing during this difficult time.
Meth Lab Cleanup – Fentanyl Cleanup Jacksonville
Meth Lab Cleanup Services Jacksonville is one of the most important services offered in the area. The process involves safely and effectively removing hazardous chemicals, pollutants, and other contaminants from areas contaminated by meth labs. When a meth lab is discovered, it must be cleaned up immediately to reduce the risk of environmental damage and health risks to those living or working nearby.
At Crime Scene Clean Jacksonville , we provide professional and experienced technicians who are trained to safely remove all hazardous materials and thoroughly clean Meth Lab sites. Our technicians are certified in handling hazardous materials and will utilize specialized equipment such as protective suits, gloves, masks, respirators, and other safety gear to ensure that no contamination is left behind. Our company also have state-of-the-art decontamination units for efficient cleaning of Meth Lab sites.
Our team utilizes the Environmental Protection Agency (EPA) guidelines for meth lab cleanups to ensure that all areas are properly assessed for contamination. We work hard to rid homes and businesses of any dangerous residuals that may remain after a meth lab has been shut down. We understand how overwhelming this experience can be so we strive to make our process as smooth as possible by providing personalized attention every step of the way.
When it comes to Crime Scene Clean Orlando, we take pride in providing thorough and professional Meth Lab Cleanup Services Jacksonville residents can count on. Our experienced technicians understand the gravity of their jobs, ensuring that our clients receive top quality results every time. Call us today for more information about how we can help clean your home or business!