Crime Scene Cleanup Services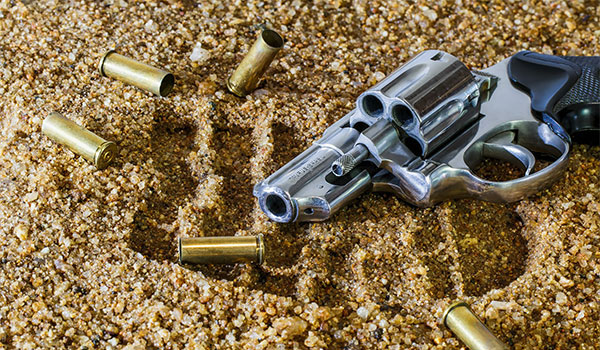 No family member, friend, or anyone who knew the victim should have to go through cleaning up after a crime or other traumatic event. That's why Crime Scene Clean is here for you with local offices and the ability to start helping sooner. We clean up all types of crimes scenes and trauma scenes for that reason, as well as to ensure the area is clean, sanitized, and safe for anyone wanting or needing to return. These harrowing situations are understandably often overwhelming for people, so we provide the trained professionals that can handle the cleanup and let you deal with more important things.
Texas Certified Crime Scene Cleaners
At Crime Scene Clean, we are discreet and compassionate, and we will make sure that the area is completely clean and tested when we leave. We are also insured and bonded, and our unmarked trucks ensure discretion for you when we come to the location. Additionally, we work with many insurance companies so that there is no out-of-pocket expenses on your part, except for possibly a small deductible. But most importantly, we are passionate about helping people cleanup and recover following any traumatic event. Contact us today and we will come out to your location and clean it up quickly and professionally.
Fast Crime Scene Cleanup Services
It's very important to have a crime scene or trauma scene cleaned up in a timely manner. The longer that the area remains contaminated, the more chances for bacteria, viruses, and other germs to spread and infect. At any crime or trauma scene, there can any number of diseases stemming from blood borne pathogens and other contaminants that have been left at the scene. In many cases, Crime Scene Clean can be at your location within 24 hours and perform the clean up so that the area can be safe for use again. We are available night and day, weekends and holidays for any crime scene cleanup services you need. Just give us a call and we will be there for you.
Complete Crime Scene Clean Up
One reason to have professionals clean up a crime scene is that we have the training, experience, and equipment to thoroughly and completely clean up a crime scene. Besides the emotional and gut-wrenching part of cleaning up crime scenes, they are tough work due to the fact that many substances found at these scenes are difficult to remove. An experienced crime scene clean will take every precaution necessary so that infections are not spread, and utilize state of the art cleaning techniques so that there are absolutely no contaminants remaining when we leave. After we suit up in protective gear, we will block off the area and then remove any materials that cannot be salvaged. From there we will clean the scene as many times as necessary, including any surfaces, air ducts, etc., and then test the area to ensure that it is safe for people to enter. This process is in place to guarantee that no one will get sick following the cleanup of the scene.
Discreet Crime Scene Clean Up
We use unmarked trucks to ensure discretion when we arrive at the scene. Nothing brings up more questions in the area than the loud arrival of a crime scene cleanup team, and we want to be as quiet as possible so that you don't have to answer questions you aren't comfortable with.
Professional Crime Scene Cleanup
Crime Scene Clean will come to any location that needs our hazardous cleaning services. From homes to apartments, hotels to motels, and any business or industrial setting, we will come out to your location and quickly, quietly, and professionally clean up the area. We are insured and bonded, trained and certified, and we will work with your insurance company so that there is no out-of-pocket expense for you. We provide our 24/7 crime scene cleaning services to all Texas cities including DFW, Dallas, Fort Worth, Arlington, Irving, and more. Contact us today and we will get to work.